July 6, 2017

Celebrating Women Who Kickass....Rewarding Creativity & Inner Beauty....
Bringing Back Our Classic Writing Contest that Inspires Women to Look Within....We Did This in 2016
Choose 1 Word that Can Change the World....and Tell Us Why
The Challenge...Choose a Word Other Than "Gratitude or Love"
Submit your Kickass answer, with your name, email, and phone number to Carlos@KickassforGood.com
So, we can contact you if you win, and invite you to future writing contents, and exclusive party events...
Your entries will be confidential, we will not post or share your responses online or through social media
Must be at least 18 years old to participate, and live in Southern California
We will announce our 1st Winner on August 1st.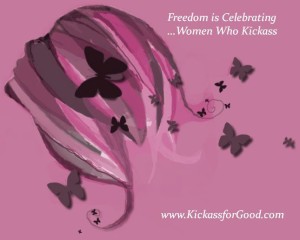 L.A.'s Ultimate Escape Beauty Foodie Shopping Day in Santa Monica
Enjoy a $150 Beauty Gift Card to Chroma Color Lab or Luxelab Salon
Enjoy a $50 Foodie Gift Card to KC Chocolatier, North Italia, or Sushi Roku
Enjoy a $50 Shopping Gift Card to Stores that Support Our Kickass+Party Events
List Coming Soon....
For more information simply contact Carlos@KickassforGood.com