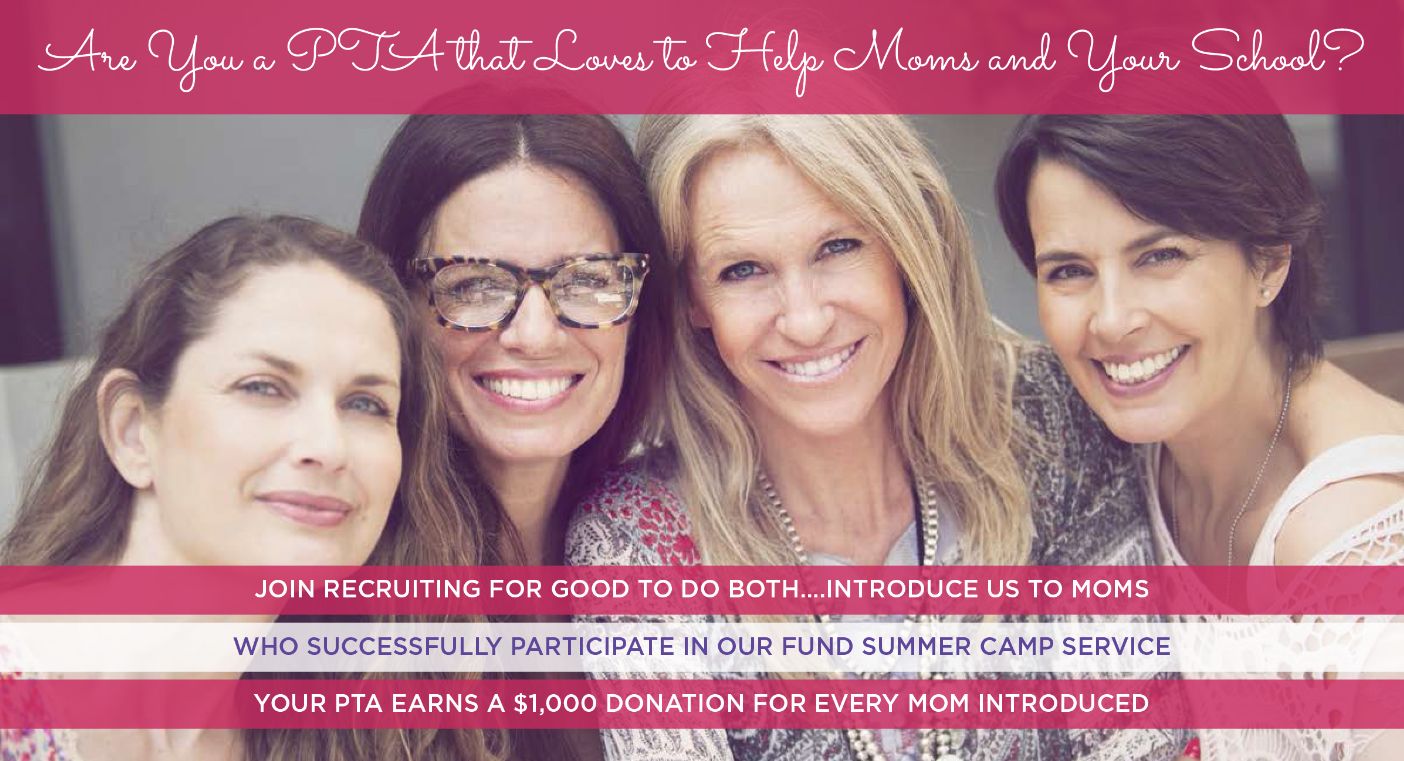 About Us
Recruiting for Good a Santa Monica socially progressive based staffing agency launched L.A.'s Funnest Cause and personal service 'help moms fund summer camp,' by rewarding referrals to companies with $2500 in savings.
We love helping moms save money, investing in kids...and rewarding community partners who help us do both.
How PTAs Earn Rewarding Donations
1. PTA inspires a mom to participate in Recruiting for Good to get help funding summer camp.
2. Mom refers an open position at a company enabling Recruiting for Good to connect an employee to a job.
3. Recruiting for Good earns a finder's fee that is shared to help mom fund summer camp ($2,500 is rewarded), and the PTA receives a $1,000 donation.
To Sign Up and Be One of Our Participating PTAs
Email Carlos@RecruitingforGood.com
LOVE LIFE
LIVE DIFFERENTLY