Celebrating Women...Love...Freedom...Equality
Carlos Cymerman, Founder of Recruiting for Good, and JulieAnne Searles, Moo Moo Musica (and Moo Travels...Within) Founder are joining forces and collaborating to have fun, inspire, and transform the community.
Recruiting for Good invites the Moo community to participate by making introductions to executives at companies; enabling us to find talent for companies, we earn finder's fees that are shared to fund causes, and reward extraordinary travel experiences with JulieAnne....Celebrate the World's Best Art, Dance, and Music...Have Fun and Grow from Within,
We appreciate your participation; and look forward to serving you with love and care. Each celebration destination rewarded will be specially curated for the Moo community.
Our First Moo Destination...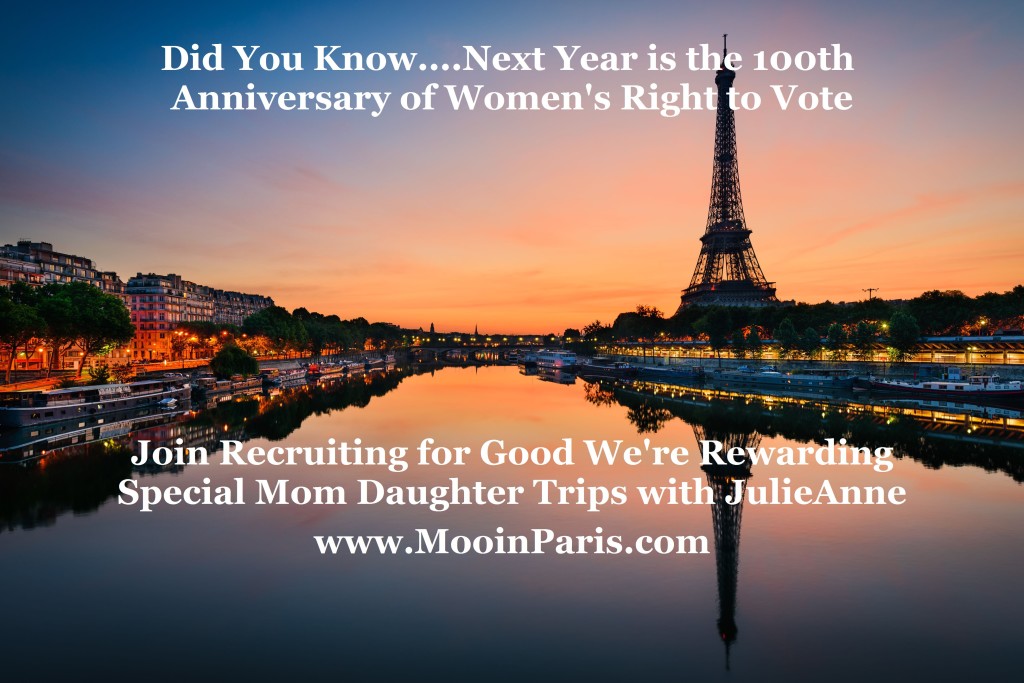 March in Paris
With JulieAnne...Have the Time of Your Life
We're rewarding only 5 special Mom+Daughter trip. Experience a once a lifetime celebration that will transform your life. The trip includes flights, 6-night hotel stay and tours, click here for details. Must participate in Recruiting for Good, no later than July 1st, 2019.
To Sign Up And Reserve Your Spot Today
Email Carlos@RecruitingforGood.com
"We are grateful for the opportunity to reward fun fulfilling travel experiences that will transform your life, learn something new, meet like-minded friends (around the world, and in Venice too)." Carlos Cymerman, Founder, Recruiting for Good
FUN FOR GOOD
HOW TO LIVE DIFFERENTLY