August 2, 2017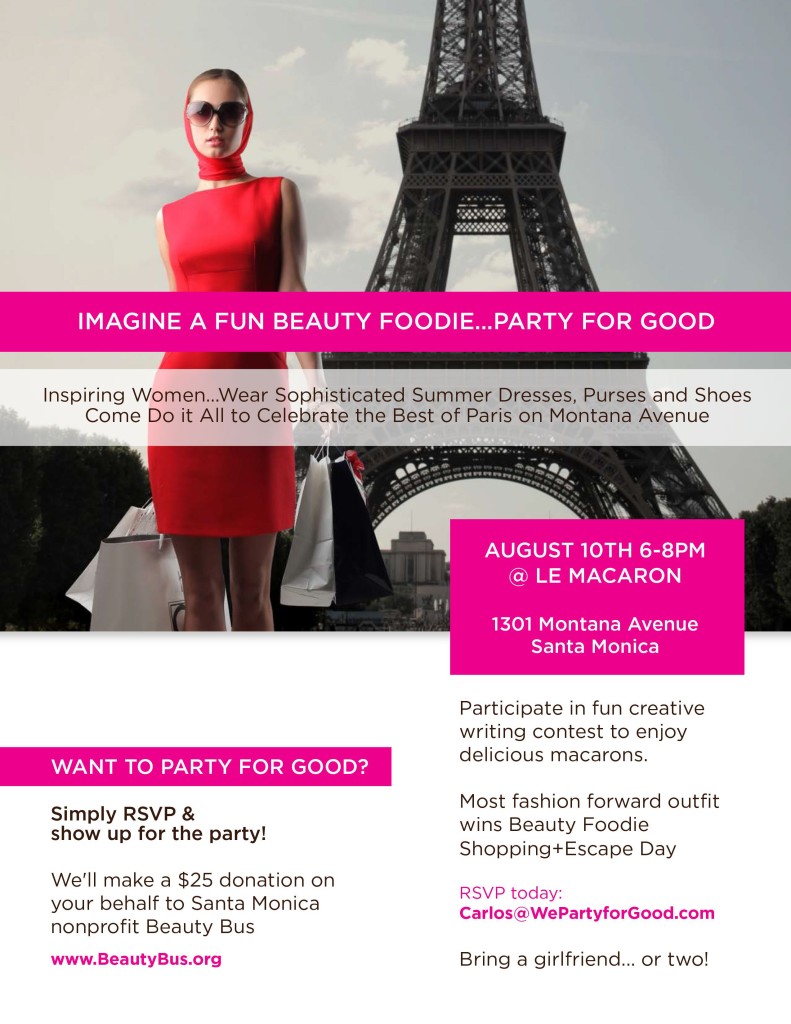 Women Have Fun and RSVP for Good
When was the last time you were rewarded for an RSVP...the opportunity to make a difference and enjoy an exclusive Party for Good too...probably never. We're excited to help fund and support the Beauty Bus Foundation, whose mission; delivers dignity, hope and respite to chronically or terminally ill men, women and children and their caregivers through beauty and grooming services and pampering products.
This August, if you love to donate to this nonprofit, simply RSVP and attend our party to earn a $25 donation for the Beauty Bus (paid by Recruiting for Good).
Now You Have an Awesome Reason to Dress Up
& Escape Your Responsibilities for a Social Hour or 2....
Women, simply RSVP for GOOD to secure a spot and attend our exclusive invite only Westside Party (for 30 women), the most fashionably dressed woman wins our Signature Beauty Foodie Shopping Day on Montana Avenue, participate in creative writing to in more rewards, and enjoy delicious macarons. RSVP with Carlos@WePartyforGood.com today.
Special Reward for First 5 Women to RSVP for Good
Get VIP invite to Belgian Chocolates and Melting Chair Massages Party.