January 23, 2017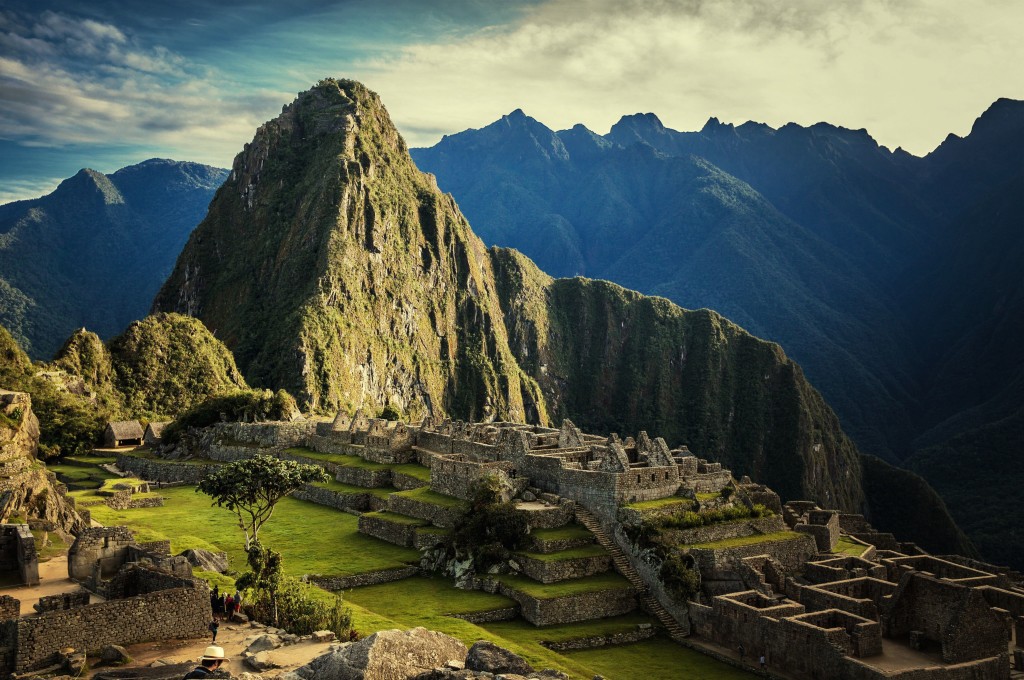 Rewarding Candidates 100 Adventures
If you haven't heard, we are using recruiting for good to create work+life balance by funding and rewarding travel. Do you love to travel and see the world? We love to help you do both. Simply participate in Recruiting for Good, by doing either step to earn any destination;
Submit your resume for a technical position, and complete 120 days of employment.
Refer a family member or friend who is looking for a technical job, (they complete 120 days of employment).
Have Questions or Want to Start Today....
We love to reward any of the following destinations;
Foodie Destinations by Epitourean.com
Athens, Barcelona, Irish Coast, Majorca, Mexico (Puebla), New York, South Africa, Thailand
GAdventures.com
Africa: Botswana, Kenya, Madagascar, Namibia, South Africa, Tanzania, Uganda
Asia: Bali, Bali Lombok Sailing, Beijing to Hong Kong, Cambodia, China, India, India to Nepal, Japan, Maldives, Nepal, Philippines, Sri Lanka, Sumatra, Thailand, Vietnam,
Australia; Brisbane to Cairns, Outback, Surfing Adventure, Sydney to Brisbane, West Australia, New Zealand; North Island, South Island
Central America: Belize, British Virgin Islands, Costa Rica, Cuba, Guatemala, Jamaica, Mexico, Nicaragua, Panama.
Europe: Belgium Beer Tour, France (Burgundy River Cruise, Loire Valley Cycle, Quintessential Burgundy), Croatia to Montenegro, Greece (Sailing Athens to Mykonos, Sailing Mykonos to Santorini), Iceland, Ireland, Italy (Amalfi Coast, Cycling Tuscany, Hiking Tuscany, San Gimiganano, Sicily, Sorrento, Umbria), Romania, Spain (Cycle North Spain, Moorish Spain, Walk Camino Santiago), Trekking Mont Blanc, Turkey.
North Africa/Middle East: Egypt, Israel, Jordan, Morocco.
South America: Argentina (Buenos Aires Iguassu, Mendoza), Bolivia, Brazil (North Brazil, Rio Carnival), Chile (Easter Island, Patagonia), Colombia, Ecuador, Galapagos, Peru (Amazon Riverboat, Machu Picchu).
Silver Lining Travel (Celebrity Cruises)
Alaska Hubbard Glacier, Bermuda New England, Eastern Caribbean, French Riviera, Israel, Italy Greek Isles, Japan Explorer, New Orleans Mardi Gras (2018), New Zealand, Panama Canal, Portugal Azores, South Pacific Cruise, Southern Caribbean, Spain and Canary Islands, Spain France Italy, Tahiti, Western Mediterranean.
We look forward to rewarding you travel to see the world for good...where would you like to travel to next?
April 14, 2016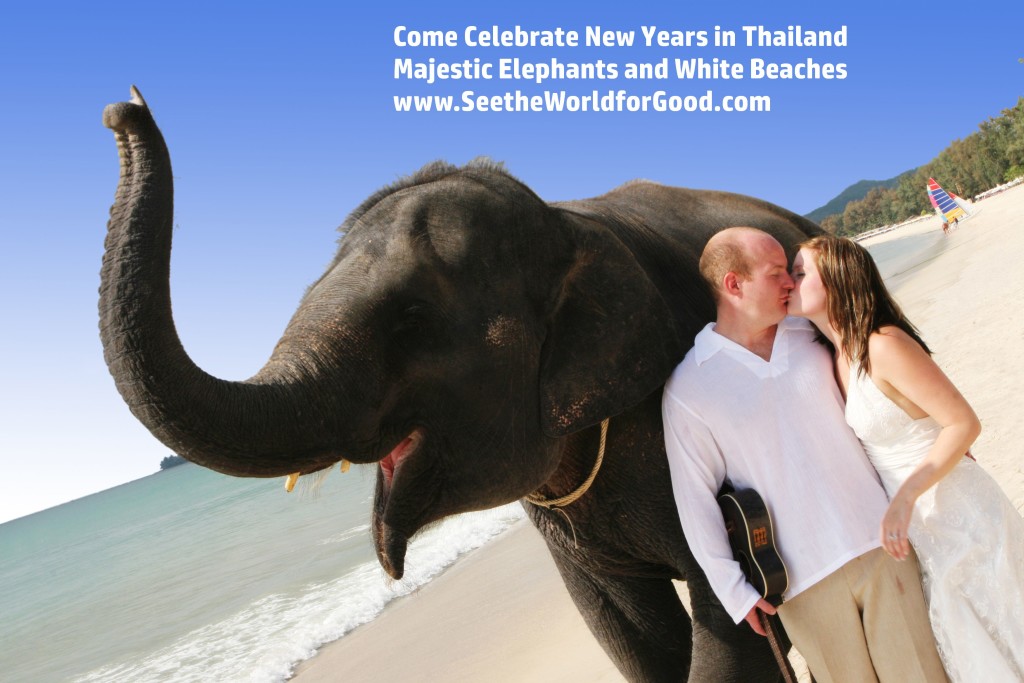 Celebrate New Years in Thailand and Surf With Mary Osbourne on January 1, 2017
Travel Inspired By Aleesha Jordan, Energy, Numerology, and Reiki Expert
About Mary Osbourne
Mary Osborne is an icon in the international surf industry. At her young age, she can already look back on a 10-year career as a competitive surfer, fashion model, writer, and environmental advocate. Traveling to remote places many of us only dream of, she has become an ambassador for environmental causes as well as female empowerment. Visit MaryOsbourneSurf.com to learn more.
Is This Travel Destination for Me?
This is a closed group, only available for people who participate in Recruiting for Good's travel funding service. We are serving like minded professionals who love to have fun and make a difference. Perfect destination for couples, friends, and parents with kids.    
27 Dec 2016 to 03 Jan 2017
Arrive in vibrant Bangkok on Tuesday the 27th December in the afternoon and stay at the Oriental Residence in Bangkok for 2 nights
​Highlights:
Central location in Bangkok right near Sukhumvit's luxe shopping
Kitchens and laundry facilities make it ideal for leisure trips or family getaways
Tranquil, light-filled rooms and communal areas
Hotel name: Oriental Residence
Check in: Tue, 27 Dec 2016 Nights: 2
Room type: Grand Deluxe
Room description: Grand Deluxe accommodation is airy and elegantly casual, with lavish conveniences and rich colors that complement the styling. Comfort is distinctly represented in every detail, from custom-designed furniture to recessed overhead lighting and dark hardwood floors contrasted by cream color marble. Each room features a LED TV, full marble bathroom, and a kitchenette with a fridge, hob, microwave, sink, and kettle.
On Thursday the 29th December fly to Krabi for the remaining 5 nights and stay at the Anantara Si Kao Resort & Spa.
Highlights:
An undiscovered part of Thailand
Relax and be pampered or experience non-stop activity and adventure
Hotel name: Anantara Si Kao Resort & Spa
Check in: Thu, 29 Dec 2016 Nights: 5
Room type: Deluxe Room
Room description: Enjoy sea views from your private balcony in these spacious rooms, which are close to the pool area. Chic bathrooms open onto the bedroom, separated by retractable glass doors. Interiors are furnished in modern Thai style, with muted tones enlivened by colourful local fabrics.
Inclusions: Daily breakfast, THB500 voucher for food and drink (excluding alcohol) and THB500 voucher for a massage treatment at Anantara Spa Si Kao

Highlight Activities & Sightseeing;
-Essential Bangkok/ Bangkok Street Food Tour
-Krabi Jungle Spend Day with Elephants Trekking
Phang Nga Bay Full Day Tour By Speed Boat (Join-In)
How to Fund Your Thailand Trip with Recruiting for Good?
Contact Carlos@RecruitingforGood.com to reserve your spot and sign up for funding no later than June 15, 2016
Refer 1 family member or friend for a technical job to Recruiting for Good.
Once person referred completes probation period; we pay for Thailand trip (to travel agency).
1 Referral that Leads to 1 Placement = 1 Person Enjoys Thailand Fun Destination
Have questions?
Contact Carlos@RecruitingforGood.com