News & Updates

see the world for good
December 2, 2015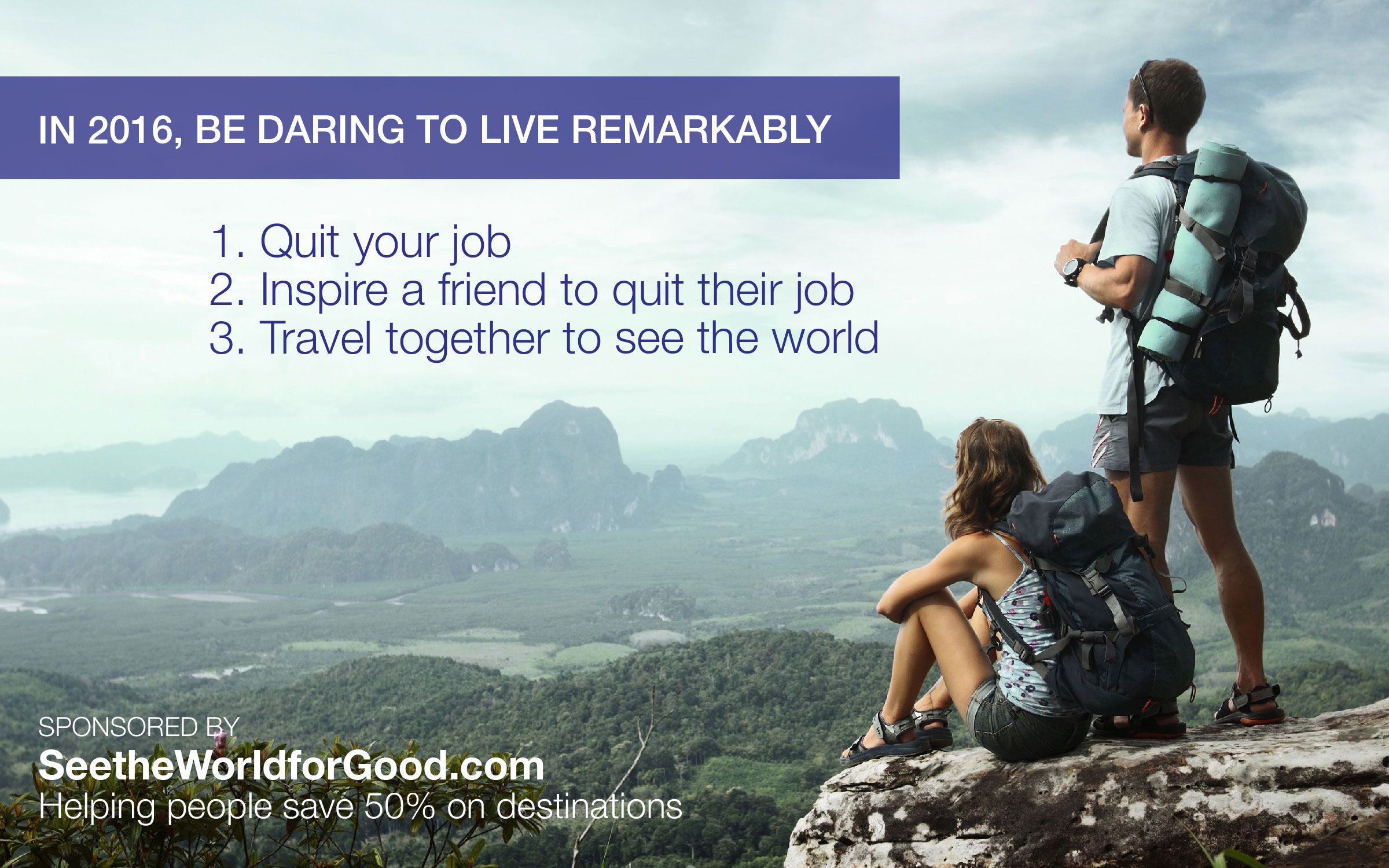 How Will You Be Remembered? How Have You Impacted the World?
....Start Today to Kickass for Good
What's a Walkabout...
Background: Australian. Given to us by Crocodile Dundee:
"A spontaneous journey through the wilderness of one's choosing in an effort to satisfy one's itchy feet, a need to be elsewhere, the craving for the open road, that space over the horizon...yes... something like that... you can't quite touch it so you have to go find it because it's you just know it's there...Or maybe it just feels good to go walking around ... 😉 Yeah. It's WALKABOUT."  Urban Dictionary
5 Reasons to Do a Kickass Walkabout for Good
Travel is an equal opportunity venture that will change your life.
Inspire your friends to join you, and change their lives in the process too.
Walkabout and make it your mission to volunteer and help people along the way.
Imagine all the adventures to be had, life lessons to learn, and new friends meet.
Upon completing your walkabout; you'll be transformed, energized, and ready to take on any challenge.
How to Plan for a Purposeful Kickass Walkabout
Take a month or more to prepare properly for your walkabout. Use a travel agent to help with planning your trip; they are great to have when things go sideways in the world.
Research how much money you need to eat,drink, and sleep while you are traveling.
Make arrangements, and give your employers proper notice, when you quit your job.
Invite your friends to go along with you; it will change your lives for good.
Have money saved up, and emergency back up money for easy access.
Plan to do some good around the world; research places where you can volunteer.
Before you leave meditate daily, and visualize about the person you always wanted to be, and upon your return from your Walkabout; you will have become that person.
When Will You Go...Start Today to See the World for Good