News & Updates

Recruiting for Good
August 10, 2017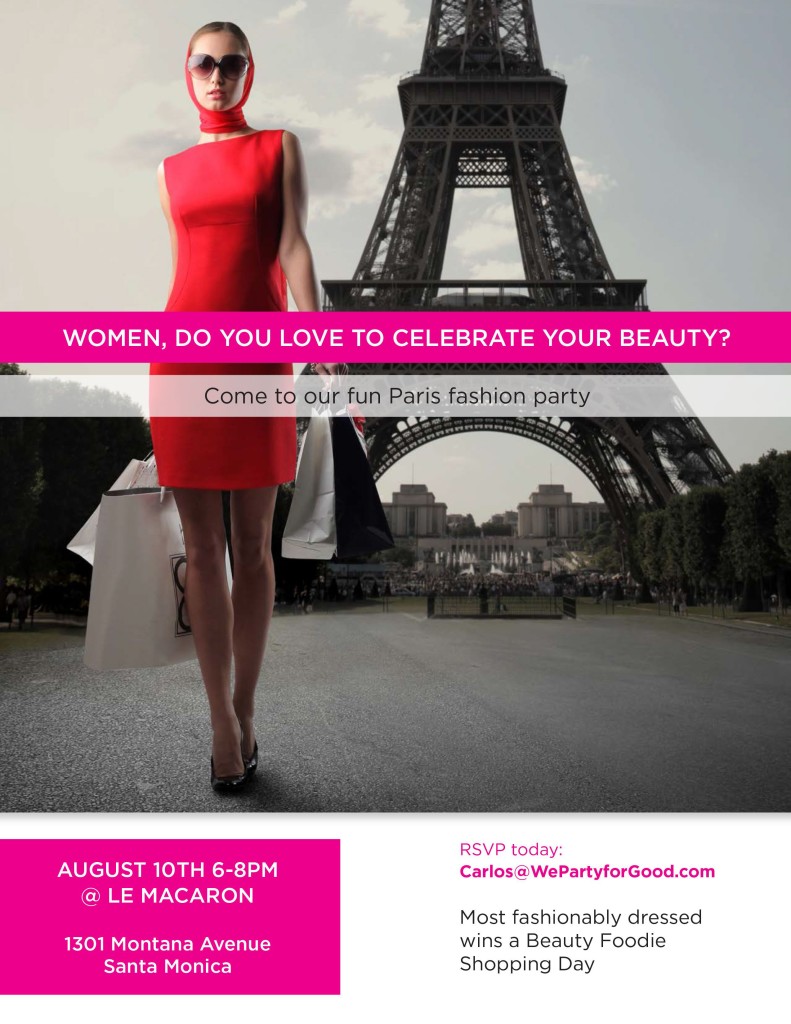 Attend Last Beauty Foodie Fashion Party
The Last Beauty Foodie Fashion Party is today, Thursday August 10th at 6-8 pm at Le Macaron on Montana Avenue. Bring your girlfriends, best friends, relatives, and significant others.
3 Great Reasons to Come
Recruiting for Good is sponsoring the Fashion Party for Good.....just come celebrate life and have fun.
Enter drawing for special invite to Sponsored VIP Party Belgian Chocolates and Melting Chair Massages.
The most fashionably dressed woman will win our Fun Signature Beauty Foodie Shopping Experience.
Surprises at our celebration will bring lasting joy and fun into your life.....meet a new like minded friend.
If you are participating in RSVP for Good, we will be donating $25 on your behalf to your favorite charity and social cause (Kristen Hetzel's World Championship sponsorship). Just RSVP and attend party to earn donation.
Come meet and support Santa Monica resident, and ranked #7 in the world, Team USA Duathlete, Kristen Hetzel.
Lastly, Want to Learn Conversational French?
Recruiting for Good is sponsoring small group French classes on Sundays starting in September, come to our Beauty Foodie Fashion Party to secure a spot in our fun community event, and make a difference in your life.
Want more information? Email Carlos@WePartyforGood.com