News & Updates

party for good
January 16, 2016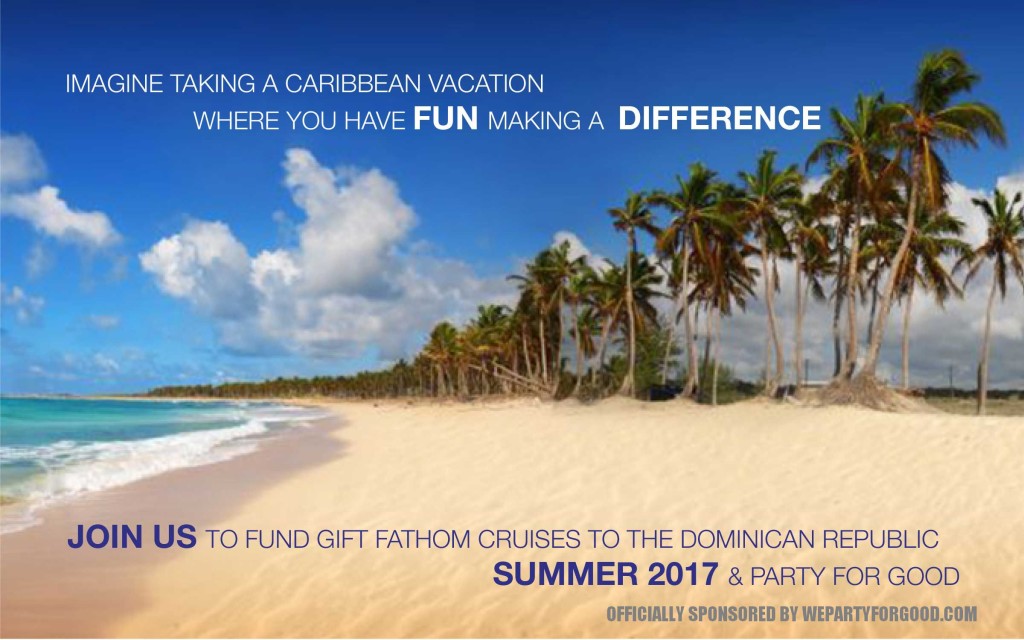 What Inspired Party for Good
Party for Good...Have you heard of Fathom "Travel+Impact" Cruises..."It's a new kind of cruise that combines your love of travel with your desire to make a difference." I learned about their cruises about 2 months ago, and the more I read about their mission and destinations, the more excited I got about the possibility of people having fun while making a difference.
So, I sent them an email, "I love to list your cruise destinations on my site; we are on a mission to help people fund gift travel so family and friends can change and see the world." And they agreed...This last Monday, Fathom invited me to participate and make a difference in the Dominican Republic....I am eternally grateful...a dream come true for me.
These are some of their fun making a difference activities I am looking forward to check out;
Reforestation
Plant trees and other indigenous plants in deforested areas and assist in the production of
seedlings and community education at a central nursery
Water Filters
Craft state-of-the-art water filters made from clay and colloidal silver with local ceramicists to be
distributed in surrounding communities with limited access to safe water sources
Community English
Participate in 1:1 or 1:few English language learning lessons with community members to
improve their opportunities for employment
Creative Arts, Music & Sports
Lead and participate alongside students in interactive elective offerings that are designed to
supplement traditional school curriculum
Chocal
Assist in the cultivation of cacao plants and organic fertilizer at a nursery and produce artisan
chocolates with a small women's collective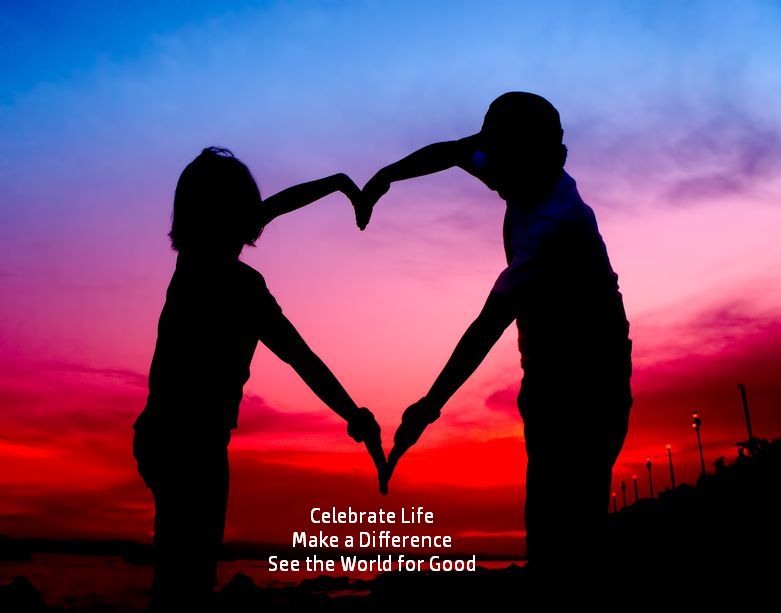 Fast Forward...How to Party for Good
The new travel paradigm is participation; travel the world to "do good", learn a new skill or be creative (cooking, dancing, writing), and engage with the local communities (they want to get to know you too). And you will come away with transformative experiences to celebrate your life for good.
Party for good and travel the world with this intention, "leave the communities you engaged with better off than when you original met them; make a lasting difference in people's life...so that future travelers are welcomed with open hearts."
Whatever is missing in your life back at home, you can create it by giving it freely to others while traveling (hope, inspiration, love). The world's vast destinations create opportunities for you to be remarkable...the infinite potential is far and wide, experiencing life through travel will never be the same...start today.
Where Will You Party for Good and With Who?
Freedom is choosing to travel and seeing the world for good. Rewarding is inviting your family and friends to come along, make a difference together, and celebrate life. Join We Party for Good.