News & Updates

New Zealand
January 23, 2017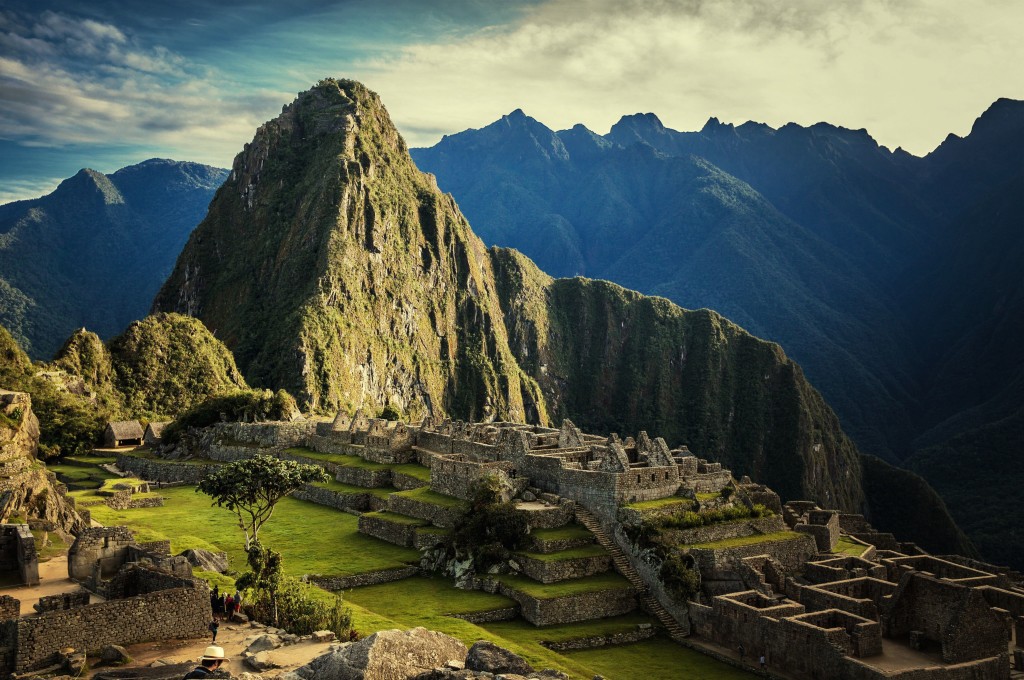 Rewarding Candidates 100 Adventures
If you haven't heard, we are using recruiting for good to create work+life balance by funding and rewarding travel. Do you love to travel and see the world? We love to help you do both. Simply participate in Recruiting for Good, by doing either step to earn any destination;
Submit your resume for a technical position, and complete 120 days of employment.
Refer a family member or friend who is looking for a technical job, (they complete 120 days of employment).
Have Questions or Want to Start Today....
We love to reward any of the following destinations;
Foodie Destinations by Epitourean.com
Athens, Barcelona, Irish Coast, Majorca, Mexico (Puebla), New York, South Africa, Thailand
GAdventures.com
Africa: Botswana, Kenya, Madagascar, Namibia, South Africa, Tanzania, Uganda
Asia: Bali, Bali Lombok Sailing, Beijing to Hong Kong, Cambodia, China, India, India to Nepal, Japan, Maldives, Nepal, Philippines, Sri Lanka, Sumatra, Thailand, Vietnam,
Australia; Brisbane to Cairns, Outback, Surfing Adventure, Sydney to Brisbane, West Australia, New Zealand; North Island, South Island
Central America: Belize, British Virgin Islands, Costa Rica, Cuba, Guatemala, Jamaica, Mexico, Nicaragua, Panama.
Europe: Belgium Beer Tour, France (Burgundy River Cruise, Loire Valley Cycle, Quintessential Burgundy), Croatia to Montenegro, Greece (Sailing Athens to Mykonos, Sailing Mykonos to Santorini), Iceland, Ireland, Italy (Amalfi Coast, Cycling Tuscany, Hiking Tuscany, San Gimiganano, Sicily, Sorrento, Umbria), Romania, Spain (Cycle North Spain, Moorish Spain, Walk Camino Santiago), Trekking Mont Blanc, Turkey.
North Africa/Middle East: Egypt, Israel, Jordan, Morocco.
South America: Argentina (Buenos Aires Iguassu, Mendoza), Bolivia, Brazil (North Brazil, Rio Carnival), Chile (Easter Island, Patagonia), Colombia, Ecuador, Galapagos, Peru (Amazon Riverboat, Machu Picchu).
Silver Lining Travel (Celebrity Cruises)
Alaska Hubbard Glacier, Bermuda New England, Eastern Caribbean, French Riviera, Israel, Italy Greek Isles, Japan Explorer, New Orleans Mardi Gras (2018), New Zealand, Panama Canal, Portugal Azores, South Pacific Cruise, Southern Caribbean, Spain and Canary Islands, Spain France Italy, Tahiti, Western Mediterranean.
We look forward to rewarding you travel to see the world for good...where would you like to travel to next?
April 28, 2016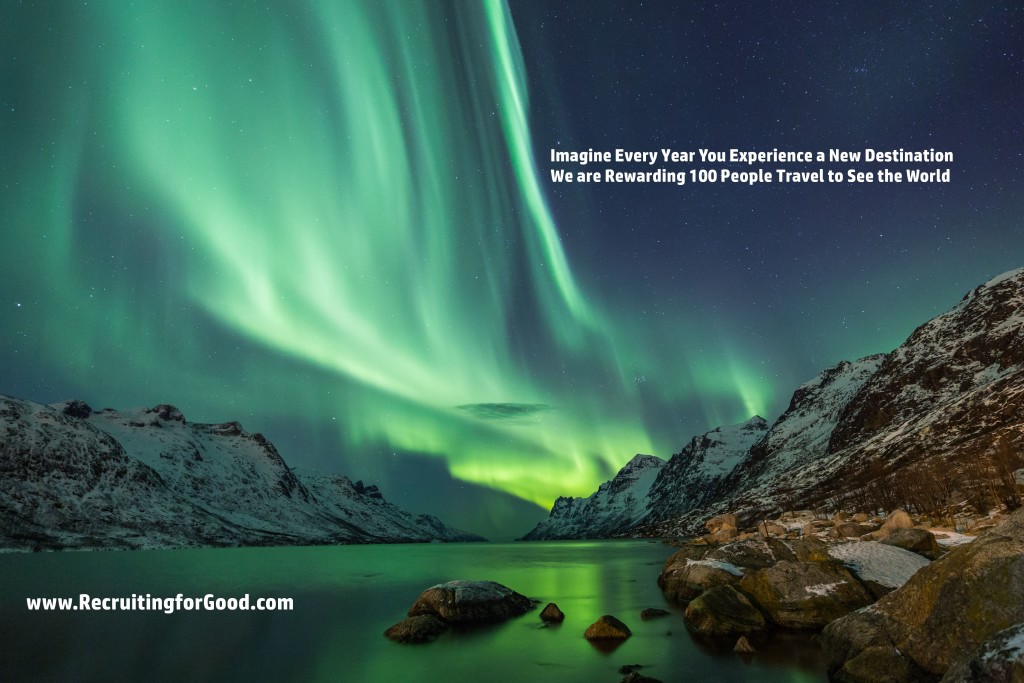 Enjoy Travel Rewards for Good
Why Reward Travel
Besides finding a great job you love, or finding someone to love and start a family with; travel is rewarding, and gift great life experiences. You can experience travel by yourself, or share it with family and friends. Imagine if every year, you were rewarded a new destination to experience the world.....and even accomplish your bucket lists.
Thank You for Allowing Us to Use Recruiting for Good
Recruiting for Good is launching 3 Fun Travel Bucket Lists. If our recruiting agency found you a great job over the past 20 years, we would love to use recruiting for good to benefit your life and reward you travel first. It's our way of saying Thank You, for keeping us business.
Recruiting for Good is now a cause based staffing company with a mission to fund and reward travel that makes a difference. People participate by making referrals to earn travel rewards for good.
In 2017, we are rewarding fun bucket list travel destinations with G Adventures to Australia, Burgundy, Greece, India, Japan, Morocco, New Zealand, Norway, and Spain.
Rewarding 3 Fun Travel Bucket Lists
We created fun "Bucket List," something for everyone.

Rewarding women only travel to make a difference in 5 continents, and helping support local women initiatives. Women helping Women see the world for good.

Rewarding men and women multi-sport travel adventures and physical feats; accomplish them to win donations for local causes. Kickass for a Cause.

Rewarding men and women travel to experience and celebrate the 7 Natural Wonders of the World Tour, during New Years or a local cultural festival. Celebrate Earth for Good.
100 People Travel
Our mission is to reward 100 people travel every year that makes a difference in their life. You can join our fun travel reward service to share or gift your family and friends amazing Bucket List destinations.
If you are interested in traveling often, and would like to participate, please feel free to contact me. As always, I love to meet for lunch or coffee, and discuss your travel for the next year.
Thank you for entrusting us to stay in business and do good.
Carlos@RecruitingforGood.com
August 24, 2014
Imagine what your life would be like, if you made a difference, and were rewarded extraordinary travel destinations....that made life incredible.
Enjoy Taste of Blue for Good

Dive with the sharks! Chill with a rock legend! Cruise down the Amazon! Welcome to Taste of Blue, a world of memorable experiences and once-in-a-lifetime adventures brought to you in the form of a brilliant and colorful online marketplace.
Taste of Blue's mother company Bluefish, a members-only lifestyle management firm and THE premier luxury concierge service for the elite of taste and mind, has been providing its clients with access to an exclusive world of elegance and entertainment for almost 20 years. So what do you get when you take signature experiences designed by Bluefish and offer them to the masses? A VERY good-looking baby.
Created, designed, and managed in-house, Taste of Blue offers packaged Bluefish-esque experiences to anyone and everyone, no membership required.  Itineraries are pre-planned, semi-customizable, and include everything from flying an L-39 in an edge of space flight to attending the Kentucky Derby in Millionaire's Row.
Think luxury is synonymous with stuffy sport coats and awkward introductions? Not here, my friend! At Bluefish Brands we are all about bringing your dreams to life, minus the pomp and fuss. Who likes canapés anyway?
Taste of Blue is the ultimate online vending machine, a click-to-purchase website created as an experiential go-to guide with highlights that include:
Jammed Packed Travel Itineraries
Exciting Adventures
Exclusive VIP Access
Once in a Lifetime Memories
Now offering a whole new array of exhilarating experiences and adventures worldwide, Taste of Blue has never made it easier to connect thrill-seeking individuals with exclusive events they may never have known about otherwise.
How to Earn Taste of Blue Rewards for Good?
Simply join Recruiting for Good to help 100 kids go to the World Cup (rewarding trips to Gonzo Soccer nonprofit supporting under-served communities). People participate by introducing a company that hires us for a search, we find the company a new employee, and from our recruiting fee we fund travel for good; we gift 1 kid a world cup trip, and reward a Taste of Blue Destination for Good.
Rewarding 10 Incredible Taste of Blue Destinations for Good People
1) VIP Attendance to Superbowl.
2) A Culinary Tour With Chef Roy Yamaguchi in Japan.
3) Men's Final Four College Tournament.
4) Private Egyptian Nile Cruise.
5) Super Bowl.
Deadline to sign up and earn Superbowl reward is October 15, 2014.
Why Rewarding Incredible?
If you are a rockstar in life, and are willing to collaborate, and participate to help kids; we love to reward you accordingly. Another reason for rewarding incredible, is so you can share your reward and experience with someone else, and that will make a difference in their life.
Lastly, you can gift your incredible reward to whoever you want; Christmas, New Years, birthday, anniversary, Valentine's Day, Graduations, Mother's Day (will never be the same).
Thank You for Allowing to Inspire You
We look forward to making a difference in your life, you will make a difference in a child's life, and together we will make the world a great place to live.
Ready to Start Travelling for Good
Contact carlos@recruitingforgood.com today
Where will you go on your next adventure with Taste of Blue?.