May 10, 2016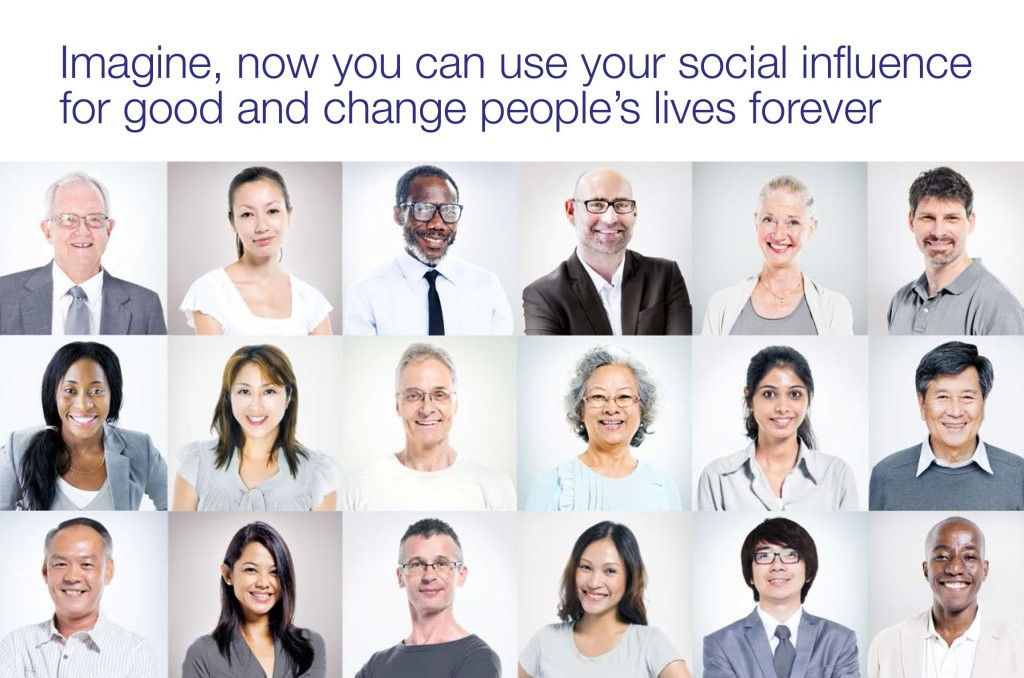 Rewarding Therapists Travel Together
Inspired By Linnea Duvall, Therapist
Linnea recently entered a writing contest I had created to inspire the community and make a difference. The theme was simple, "write one word other than 'Love' that changes the world, and tell us why?" Linnea wrote about gratitude. Independent judges chose her submission, and she won a trip for two to the Dominican Republic on Fathom Impact+Travel Cruises. She traveled with one of her best friends, Candida, who is also a therapist. And the two of them had the time of their life.
Linnea and I got together for dinner to talk about the trip. She couldn't stop thanking me, or telling me how wonderfully rejuvenating, and joyful it was to share the travel reward with another therapist.

For the last 6 months, I have been thinking about how, my staffing company can use recruiting to fund travel for a greater purpose..."In 2017, Recruiting for Good is rewarding good travel to honor men and women who make sacrifices every day to improve the quality of life for everyone else; military personnel,social workers (therapists), and teachers."
Rewarding Good Travel aligns with my own work history and community. When I graduated from college, I worked as a teacher, eventually, I decided to become a therapist (and while in Grad School, I met a recruiter, who inspired me to leave grad school), and I have been a recruiter for the last 20 years. I also have friends who have served in the military.
Why Reward Group Travel?
Professionals (therapists i.e.) Travel Together, that makes complete sense, there is camaraderie from shared work related experiences that can only be understood by people who have the same job (just as military personnel, social workers, and teachers understand each other).
Why Reward Good Travel?
Travel is a wonderful gift for people to getaway from the madness of their life.
People have fun and feel free to share "life and work 'war' stories," validating their sacrifices.
Good travel rewards bonding experiences, creates genuine connections (new friendships) and rejuvenation.
Recruiting for Good is rewarding fun fulfilling travel destinations with G Adventures.
How Companies Can Help Fund Rewarding Good Travel?
Are you currently using an agency to fulfill your positions, consider using Recruiting for Good, we will work to find your company a great employee, and take a portion of our fee to fund and reward 1 professional, a fun fulfilling trip. Retain us, and you can choose who benefits from the travel reward (Adopt a nonprofit that supports Military Veteran's travel, Ride 2 Recovery, or a local school to reward teachers). If you decide to continue to use our agency, every time we make a fulltime placement, we will continue to reward one professional travel.
How Individuals Can Help Fund Rewarding Good Travel?
Choose a nonprofit like Ride 2 Recovery, to support Veterans travel or a local school to reward teachers.
Introduce us to executive decision makers in companies to enable and use recruiting for good.
Every time, Recruiting for Good makes a fulltime placement (someone gets a job) with the introduced company, Recruiting for Good will share a portion of the placement fee earned to fund and reward travel for 1 professional. If the company continues to retain Recruiting for Good for future fulltime placements, then, we continue to reward travel. Start here today.
1 introduction that leads to 1 placement = good travel reward for 1 person
Recruiting for Good continues to honor the introduction, every subsequent fulltime placement made = good travel reward for 1 person.

Why are We Rewarding G Adventures Destinations?
G Adventures is the largest supplier of small group adventure travel worldwide, fostering 690+ Expeditions in over 100 countries. Uniquely different in the industry of travel, G Adventures is a social enterprise, using the economy of travel to solve challenging global issues and supporting economic, social, and environmental well-being across the globe. In joining a G Adventures Trip, travelers are making a difference while enjoying the most amazing experience of their lives. G Adventures is supporting 75 projects within woman's empowerment, micro-enterprise development, education, healthcare, and the environment through our non-profit, the Planeterra Foundation. Our work is about changing people's lives through travel.
Rewarding Fun 2017 G Adventures Destinations; Greece, India, Mexico, Morocco, New Zealand, and Peru
We are celebrating Rewarding Good Travel launch, by funding and rewarding a Therapist Travel Together trip to Celebrate Holi Party for Good, enjoy a fun-filled 15 day trip from India to Nepal with Linnea Duvall, and 7 other awesome therapists.
Where would you like to travel with your professional community? If you are in L.A., we love to connect with you in person, email Carlos@RecruitingforGood.com, we look forward to serving you.