January 23, 2017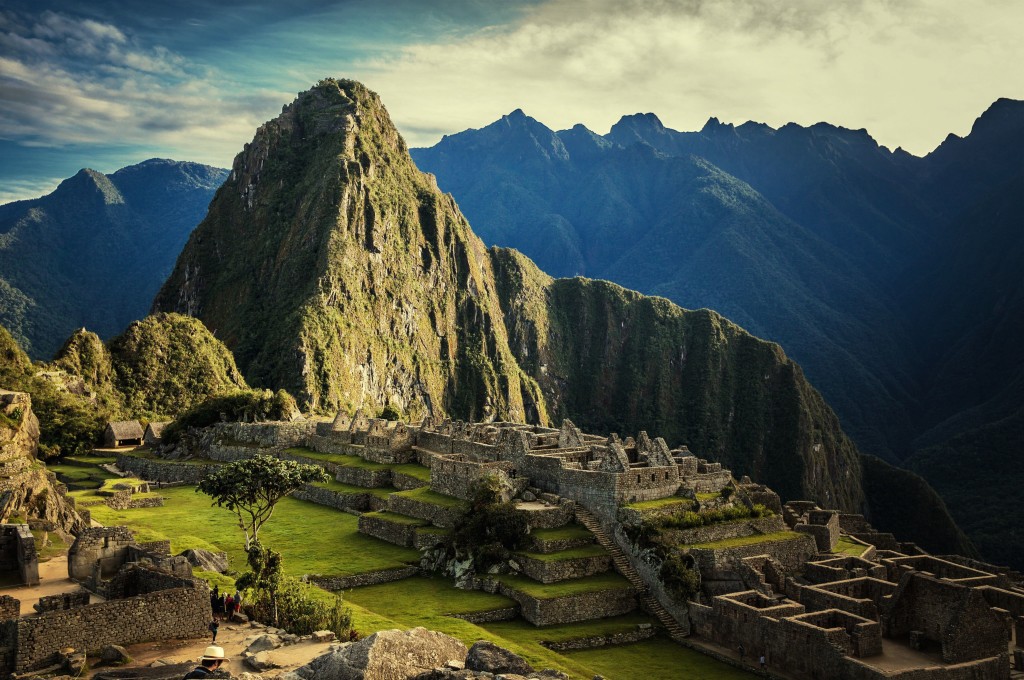 Rewarding Candidates 100 Adventures
If you haven't heard, we are using recruiting for good to create work+life balance by funding and rewarding travel. Do you love to travel and see the world? We love to help you do both. Simply participate in Recruiting for Good, by doing either step to earn any destination;
Submit your resume for a technical position, and complete 120 days of employment.
Refer a family member or friend who is looking for a technical job, (they complete 120 days of employment).
Have Questions or Want to Start Today....
We love to reward any of the following destinations;
Foodie Destinations by Epitourean.com
Athens, Barcelona, Irish Coast, Majorca, Mexico (Puebla), New York, South Africa, Thailand
GAdventures.com
Africa: Botswana, Kenya, Madagascar, Namibia, South Africa, Tanzania, Uganda
Asia: Bali, Bali Lombok Sailing, Beijing to Hong Kong, Cambodia, China, India, India to Nepal, Japan, Maldives, Nepal, Philippines, Sri Lanka, Sumatra, Thailand, Vietnam,
Australia; Brisbane to Cairns, Outback, Surfing Adventure, Sydney to Brisbane, West Australia, New Zealand; North Island, South Island
Central America: Belize, British Virgin Islands, Costa Rica, Cuba, Guatemala, Jamaica, Mexico, Nicaragua, Panama.
Europe: Belgium Beer Tour, France (Burgundy River Cruise, Loire Valley Cycle, Quintessential Burgundy), Croatia to Montenegro, Greece (Sailing Athens to Mykonos, Sailing Mykonos to Santorini), Iceland, Ireland, Italy (Amalfi Coast, Cycling Tuscany, Hiking Tuscany, San Gimiganano, Sicily, Sorrento, Umbria), Romania, Spain (Cycle North Spain, Moorish Spain, Walk Camino Santiago), Trekking Mont Blanc, Turkey.
North Africa/Middle East: Egypt, Israel, Jordan, Morocco.
South America: Argentina (Buenos Aires Iguassu, Mendoza), Bolivia, Brazil (North Brazil, Rio Carnival), Chile (Easter Island, Patagonia), Colombia, Ecuador, Galapagos, Peru (Amazon Riverboat, Machu Picchu).
Silver Lining Travel (Celebrity Cruises)
Alaska Hubbard Glacier, Bermuda New England, Eastern Caribbean, French Riviera, Israel, Italy Greek Isles, Japan Explorer, New Orleans Mardi Gras (2018), New Zealand, Panama Canal, Portugal Azores, South Pacific Cruise, Southern Caribbean, Spain and Canary Islands, Spain France Italy, Tahiti, Western Mediterranean.
We look forward to rewarding you travel to see the world for good...where would you like to travel to next?
February 16, 2016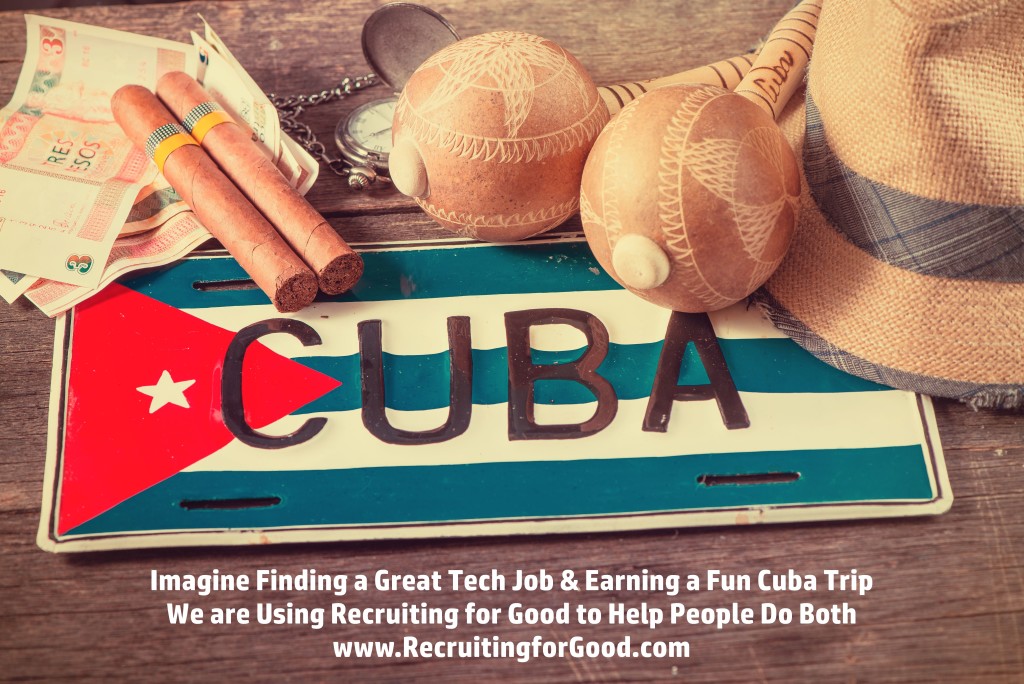 Do you live in L.A., are a U.S. Citizen, U.S. Resident, or EAD, and you are seeking a Essbase Hyperion BSA position, we would love to find you a great job and and reward you a vacation in Cuba?
Details of the Job
Sr. Business Systems Analyst – Hyperion/Essbase Administration
The Senior Business Systems Analyst – Hyperion/Essbase Administration (BSA) position is responsible for the development, maintenance and support of Hyperion HFM Financial Reporting and associated Essbase BI applications. The BSA is the company's lead architect in determining the capabilities of Hyperion/Essbase, aligning them with business requirements and determining the optimal setup and deployment of the application. This includes the maintenance, governance, testing, troubleshooting, and process administration required to support the enterprise on a daily basis. The position partners closely with the Functional Business Analyst and is expected to build and maintain effective working relationships with peers and leaders from Corporate Finance, Business Unit Finance, Corporate IT and external consulting resources. The ideal candidate will be a critical thinker and problem solver who can play a leading role in driving to automate financial reporting and leverage data, reports, metrics and analysis to optimize business performance.
Job Responsibilities:
* Serve as the primary point of contact for the Hyperion Planning and Hyperion Essbase applications.
* Partner closely with the JD Edwards support team on the overall data architecture and data flow for General Accounting, Tax Accounting, management reporting and external (SEC) reporting.
* Support Corporate Finance with running the monthly close process in HFM and Essbase, including executing interfaces from the JD Edwards GL system
* Support the annual audit processes - both internal and external audits.
* Troubleshoot Planning/Essbase/SmartView issues and coordinate issue resolution with Development and, Infrastructure using documented procedures.
* Create/modify, test and promote business rules, calc scripts, reports and dataforms in HFM/Essbase to meet the needs of the business.
* Create SmartView reports and ad hoc queries from Hyperion data and assist end users with SmartView report development and execution.
* Ensure business-as-usual operation of the Production environment on a daily basis, escalating issues to management and the IT Infrastructure Team when necessary.
* Manage migrations and promotion of all changes and upgrades to HFM/Essbase and ensure compliance with change management policies and SOX control sets.
* Assist the IT Infrastructure Team and end-users with troubleshooting hardware and operating system issues and optimization of system performance.
Sr. Business Systems Analyst – Hyperion/Essbase Administration
Qualifications
* Minimum of 5 years' experience in ERP/Consolidation software (HFM, Hyperion Enterprise, FDM, BPC, Essbase, etc.) Some Hyperion/Essbase experience is a must.
* Advanced mastery of MS Excel and a strong working knowledge of MS Access
* Strong working knowledge of business intelligence tools and demonstrated experience mining large financial data marts to generate reports and metrics.
* Hands-on experience with Business Objects, SSRS, Crystal Reports and other BI/reporting applications.
* Excellent verbal and written communications skills - a skilled business professional who communicates effectively with all levels of end-users and management
* Ability to synthesize business requirements and transform them into solutions leveraging business intelligence, reporting and dashboard technologies.
* Ability to quickly learn new technologies and applications
* Ability to lead significant initiatives and manage multiple priorities with minimum supervision
Relevant Technologies:
* Hyperion Financial Management v 11.1.2.2 or higher
* Essbase v 11.1.2.2
* Microsoft Office Suite
* SmartView reporting
* Microsoft SQL Server, SSRS
* JD Edwards Enterprise 1 v9.1
* Crystal Reports and ReportsNow
* Prolog (Construction Project Management Software)
* Share Point Server 2007, 2010, 2013 development, workflows and administration
Education
BS/BA in Computer Science, Accounting or other related major is preferred.
Contact Carlos@RecruitingforGood.com to find your next great tech job and enjoy fun Cuba trips for good.