January 23, 2017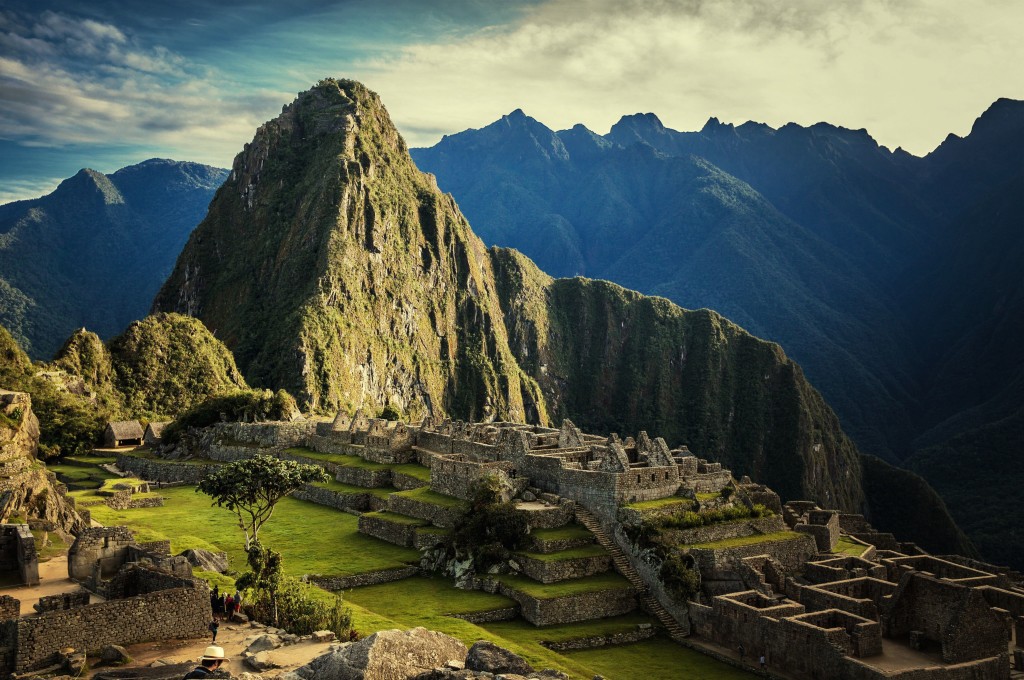 Rewarding Candidates 100 Adventures
If you haven't heard, we are using recruiting for good to create work+life balance by funding and rewarding travel. Do you love to travel and see the world? We love to help you do both. Simply participate in Recruiting for Good, by doing either step to earn any destination;
Submit your resume for a technical position, and complete 120 days of employment.
Refer a family member or friend who is looking for a technical job, (they complete 120 days of employment).
Have Questions or Want to Start Today....
We love to reward any of the following destinations;
Foodie Destinations by Epitourean.com
Athens, Barcelona, Irish Coast, Majorca, Mexico (Puebla), New York, South Africa, Thailand
GAdventures.com
Africa: Botswana, Kenya, Madagascar, Namibia, South Africa, Tanzania, Uganda
Asia: Bali, Bali Lombok Sailing, Beijing to Hong Kong, Cambodia, China, India, India to Nepal, Japan, Maldives, Nepal, Philippines, Sri Lanka, Sumatra, Thailand, Vietnam,
Australia; Brisbane to Cairns, Outback, Surfing Adventure, Sydney to Brisbane, West Australia, New Zealand; North Island, South Island
Central America: Belize, British Virgin Islands, Costa Rica, Cuba, Guatemala, Jamaica, Mexico, Nicaragua, Panama.
Europe: Belgium Beer Tour, France (Burgundy River Cruise, Loire Valley Cycle, Quintessential Burgundy), Croatia to Montenegro, Greece (Sailing Athens to Mykonos, Sailing Mykonos to Santorini), Iceland, Ireland, Italy (Amalfi Coast, Cycling Tuscany, Hiking Tuscany, San Gimiganano, Sicily, Sorrento, Umbria), Romania, Spain (Cycle North Spain, Moorish Spain, Walk Camino Santiago), Trekking Mont Blanc, Turkey.
North Africa/Middle East: Egypt, Israel, Jordan, Morocco.
South America: Argentina (Buenos Aires Iguassu, Mendoza), Bolivia, Brazil (North Brazil, Rio Carnival), Chile (Easter Island, Patagonia), Colombia, Ecuador, Galapagos, Peru (Amazon Riverboat, Machu Picchu).
Silver Lining Travel (Celebrity Cruises)
Alaska Hubbard Glacier, Bermuda New England, Eastern Caribbean, French Riviera, Israel, Italy Greek Isles, Japan Explorer, New Orleans Mardi Gras (2018), New Zealand, Panama Canal, Portugal Azores, South Pacific Cruise, Southern Caribbean, Spain and Canary Islands, Spain France Italy, Tahiti, Western Mediterranean.
We look forward to rewarding you travel to see the world for good...where would you like to travel to next?
January 1, 2016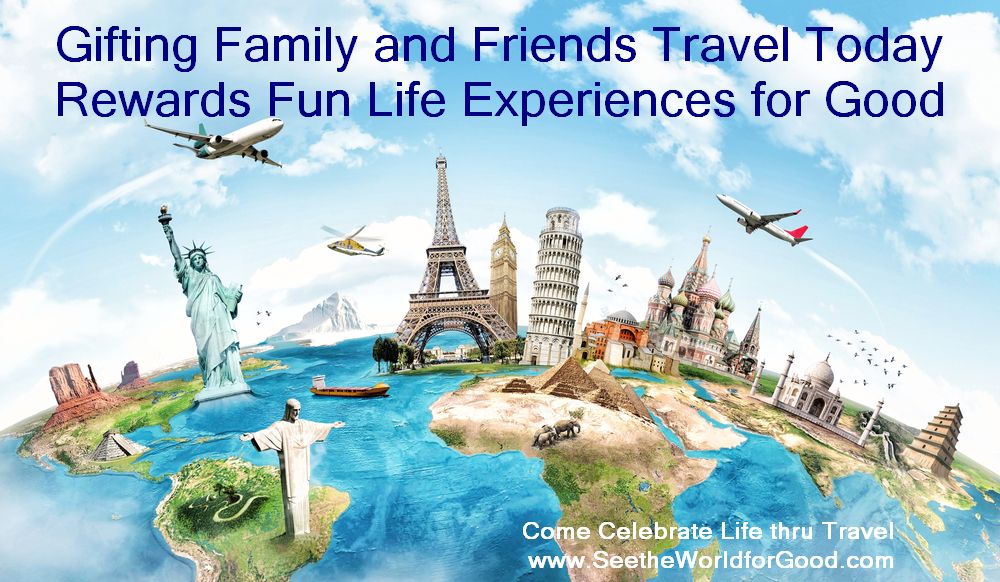 Come Celebrate Life thru Travel
If life is the total sum of your experiences....then, consider gifting family and friends fun trips for anniversaries, birthdays, and honeymoons. Your kindness will never be forgotten; and might even inspire other people to gift travel to someone new every year...and in no time...everyone would be celebrating life through travel.
That's the kind of world; I want to live in...How about you?
Ten Best Travel Destinations to Gift in 2016
Tours of a Lifetime National Geographic, and Travel & Leisure World's Best Award Recipients.
Africa
100 Miles for Elephants (National Geographic Winner).
Malawi Service and Safari (National Geographic Winner).
Asia
Japan Cycling Tour (National Geographic Winner).
Vietnam UNESCO Trip (National Geographic Winner).
Europe
Adriatic and Greek Isles Seabourn Cruises (Travel&Leisure Best Small Ship Company Winner)
Paris and Normandy Viking Cruises (Travel&Leisure Best River Cruise Company Winner)
N. America
Disney Alaska Cruise (Travel&Leisure Best Mega Ship Company Winner)
Four Seasons Resort Maui (Travel&Leisure Best Hawaii Resort Winner)
One&Only Palmilla, Los Cabos Resort (Travel&Leisure Best Mexico Resort Winner)
S. America
Lion Fish Dive Trip Belize (National Geographic Winner)
Want to Gift Any of the Destinations Listed Above?
Watch Video to Learn How We Help Fund Gift Travel....

We Help Just 100 People Fund Gift Travel Every Year....Why?
"I created a personal travel gifting service to deliver great customer care and help people who participate gift family and friends the world's best travel destinations for anniversaries, birthdays, and honeymoons. We are in the business of rewarding extraordinary experiences that make a lasting difference." Carlos Cymerman, founder recruiting for good.
Who Will You Gift Travel to In 2016 & Where Will They Go?