November 3, 2017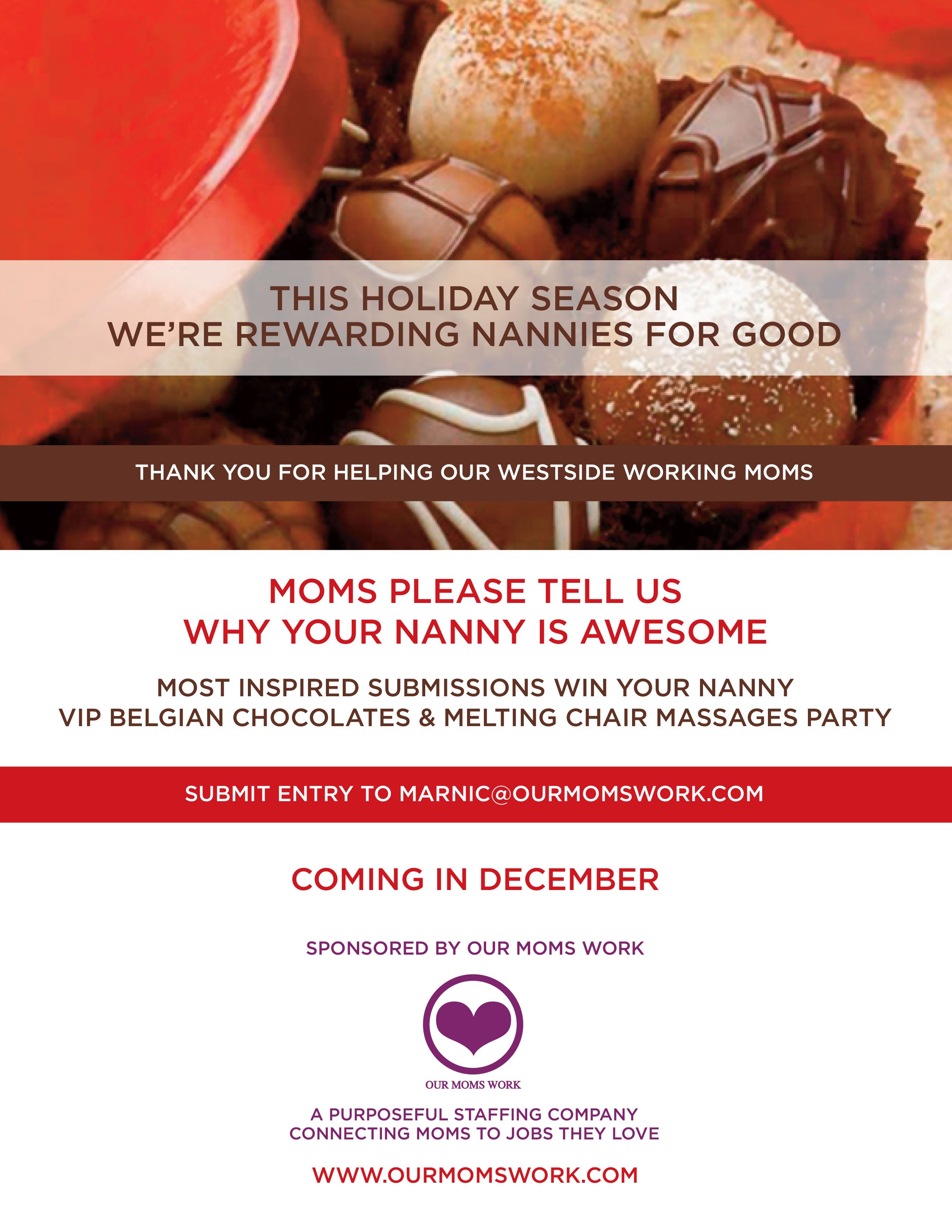 Our Moms Work Rewards the Best Nannies a Chocolate Party
Nannies give moms the freedom and support, so she can go to work. If you are a working mom who lives on the Westside, and loves her nannie; please nominate them for our fun holiday chocolate party.
The 10 most inspired nominations will win entries to our Our Moms Work VIP 'Belgian Chocolates & Melting Chair Massages Party'; moms please send an email to MarniC@OurMomsWork.com.
Why Are We Rewarding Nannies
They are our unsung heroes, taking care of the kids with love and care. If you are fortunate to be a mom who can afford to hire an awesome nannie; acknowledging and thanking them often, is a great way to show your appreciation. And if you feel like your nanny deserves a little more TLC, we are certainly here to help pamper them at our party; sponsored by Our Moms Work, a cause and purposeful staffing company connecting moms to jobs they love.
Blog Inspired By