June 12, 2017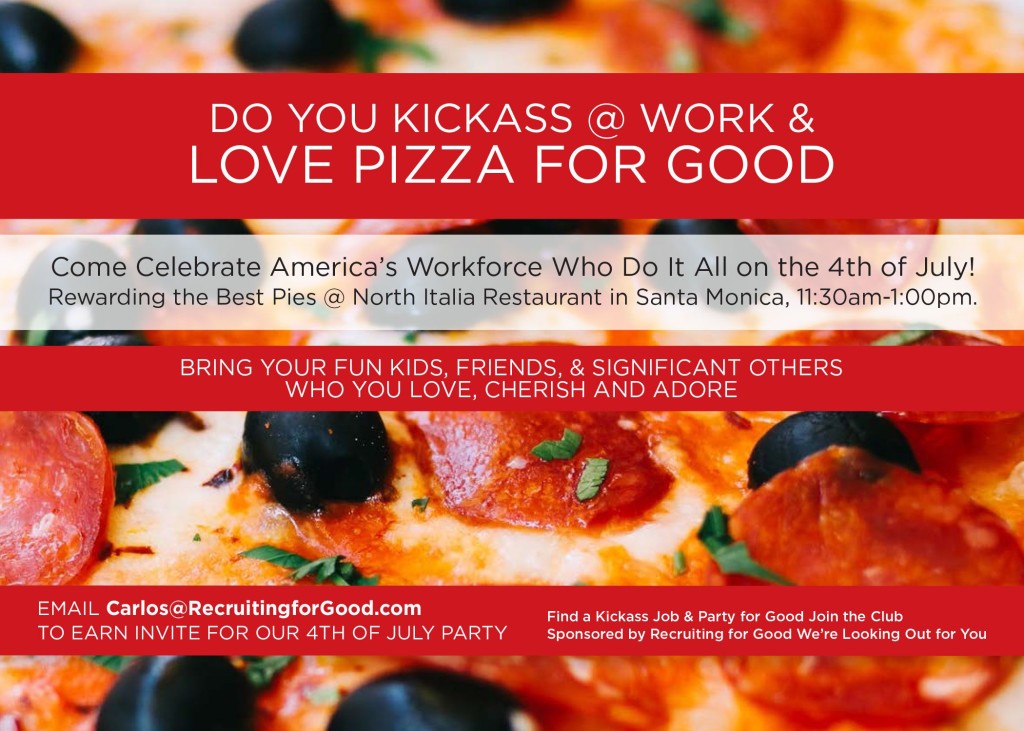 Rewarding 10 Kickass Moms Pizza Party for Good
We are looking to reward 10 moms in L.A. the best Pizza in town (salad too, don't tell your kids). Do you kickass at work, and want to do something fun for the 4th of July. Bring your awesome kids to North Italia Restaurant in Santa Monica, and Recruiting for Good will take care of you (mom and kids too).
For moms who have 2 kids, please bring them along we will also take care of them. To qualify for this reward you must have been employed for at least 6 months at same job, and must share name of supervisor who can attest to your kickass employment. First come, first serve basis. We only have 10 awesome spots for our 4th of July Pizza Party for Good.
Email Carlos@RecruitingforGood.com, come celebrate the 4th of July with us, and party for good.