June 29, 2017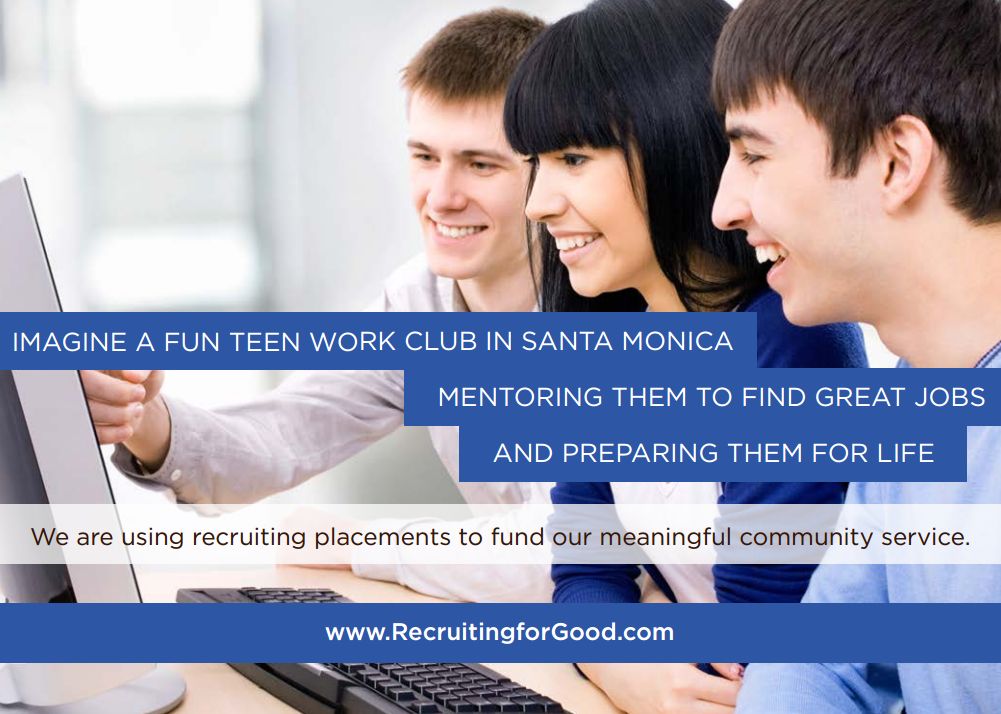 No One Ever Made a Difference By Being Like Everyone Else...P.T. Barnum...Movie
How We are Different...the Smallest Amount Care Is All it Takes 
Imagine L.A. recruiters using their talent to kickass for good...mentoring teens to find fun gigs....is our reward; yes, we are real. The free service is available on Sundays from 8-11 am (starting July 9th), in Santa Monica.
1 on 1 mentoring is personal.
We help teens write killer resumes, and prepare them for interviews.
Teens learn how to be contributors (we answer the questions, they need).
For More Information 
Carlos@RecruitingforGood.com
Kickass & Party for Good...Join the Club