Come Celebrate Your Freedom
Kickass & Party for Good Join the Club…that rewards those who make a lasting difference in L.A. Life Often...enjoy exclusive invite only celebrations, dining, and so much more.
Besides helping professionals find kickass jobs...we're looking out for you by creating and sponsoring creative, fun, and meaningful invite only celebrations that bring together like+minded kickass professionals who share similar values; love their job or transitioning to find a job to love, appreciate life, seek authentic relationships, new friendships, and even find that special someone to have fun with, love, and party for good.
"Eight years ago, I made a conscious choice to transform my life and community; I found my purpose through intentional service, mentoring, and helping people grow from within." Recruiting for Good, Founder, Carlos.
Why Party for Good?
Freedom is appreciating & celebrating life often...we create fun purposeful celebrations for our like+minded community, inspiring love and authentically connecting to our joy. When we are heart-centered, we're unstoppable, we are powerful to help others, and live the life, we all want. Those who do kickass, get it.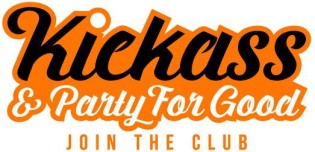 We Celebrate Women Who Kickass@Work With a Beauty Foodie Party
Enjoy Best Belgian Chocolate Truffles+Melting Chair Massages...RSVP Today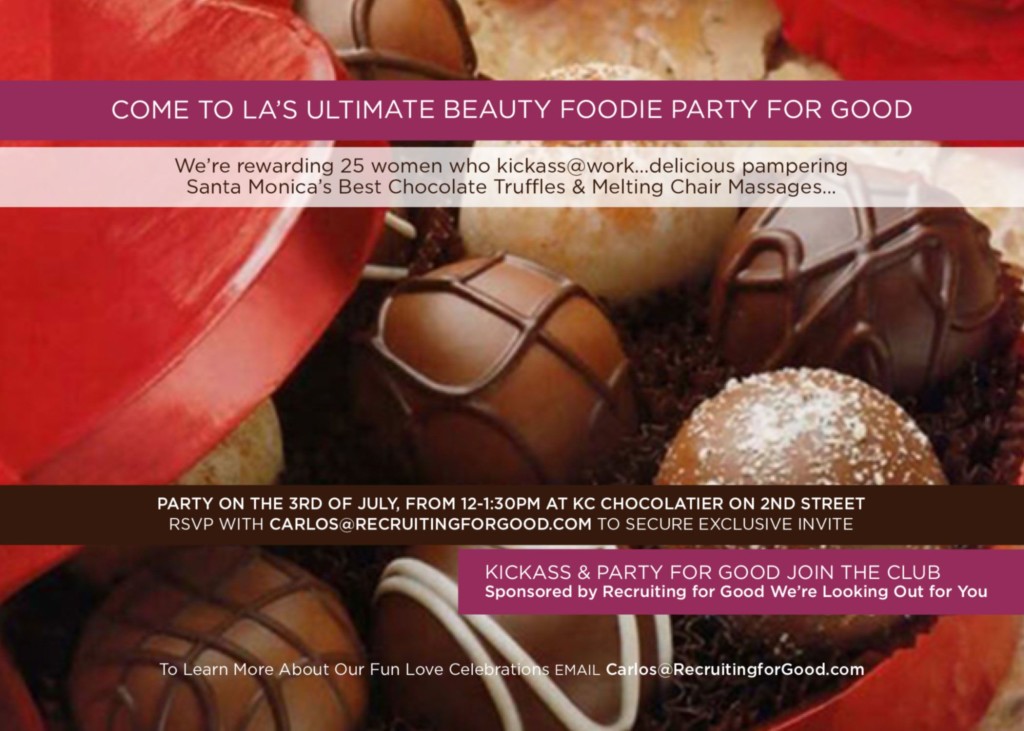 We're Celebrating America's Kickass Workers...From Every Walk of Life ...Barristas, Office Workers, Waiters & Beauty Bus Volunteers
Thank You for Allowing Us to Party for Good...With You!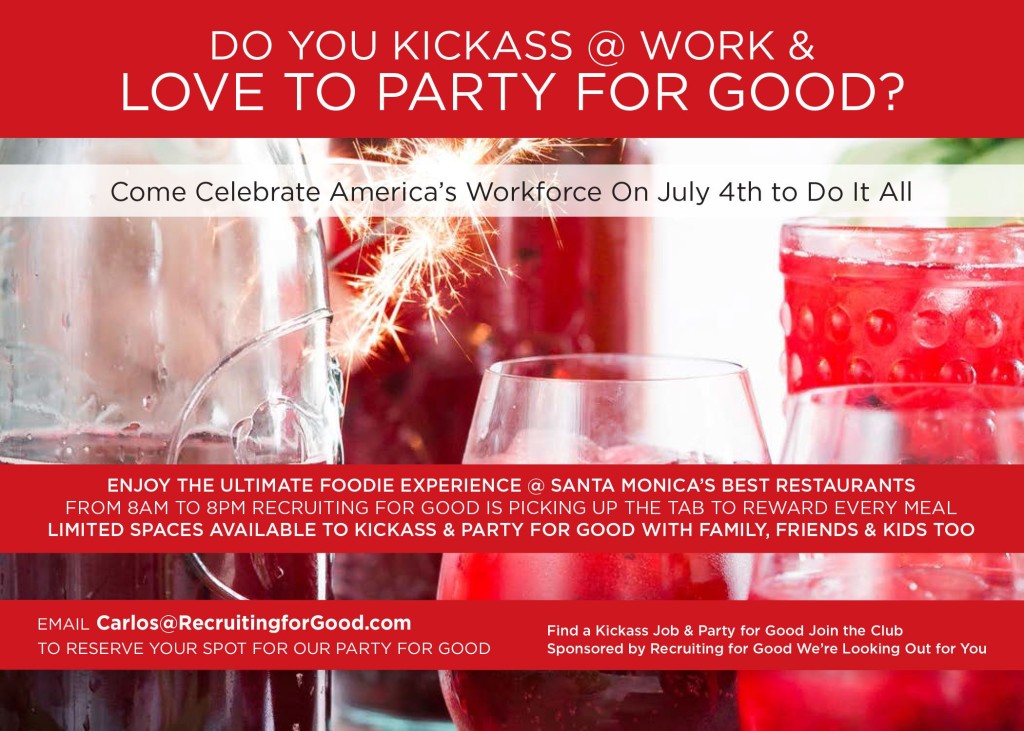 Celebrating Santa Monica's Best Restaurants....
Chosen restaurants for our 4th of July celebration share the same kickass values as Recruiting for Good...treat employees and customers with the same love and care....while delivering high quality scrumptious food, and extraordinary service...they embody Kickass & Party for Good.
Have Questions? Email Carlos@KickassforGood.com
Come Celebrate & Find Freedom@Work...Join the Club...
Sundays in Santa Monica Will Never Be the Same, Starting August 6.