Our Kickass History & Fun Mission
Recruiting for Good Since 1998
Our staff has over 50 years of collective experience. Over the last 19 years, our passionate team has served talented professionals who entrusted us to find them kickass jobs. We develop personal relationships with candidates and clients alike. Thank you for allowing us to love our kickass jobs, and serve you.
We are transforming recruiting for good, and caring for our local community by developing high purpose services to make life and work more fulfilling. We see what is missing and create fun filled solutions to kickass & party for good.
Our Fun Kickass Mission to Party for Good Join the Club
...We Use Recruiting for Good to Connect Professionals to Kickass Jobs & Party for Good...companies retain us to find them talented professionals often; and professionals allow us to serve, mentor, and represent them to kickass companies and jobs.
We love to help your friends, family, and co-workers find kickass jobs, simply refer them to us...
Finally, we generate and share recruiting proceeds to create, develop, and sponsor fun celebrations, come party for good; celebrate purpose (1 on 1 kickass job mentoring), celebrate love (connecting professionals who kickass@work to each other), and celebrate freedom (awarding people who kickass@work...fun experiences). 
Email Carlos@RecruitingforGood.com today to find a Kickass Job and Party for Good.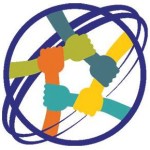 Recruiting for Good Companies
We Help Clients Find Talented Kickass Professionals Often
We have a reputation for helping companies become more productive and efficient by finding Accounting, Finance, Engineering, and Information Technology professionals in a timely manner. Check out our recruiting services to get started today.
We deliver a personal service, and work with companies to develop long term staffing solutions.
Tired of Looking at Resumes, and Need to Hire...Save Time, Money, and Make a Difference
Donation Recruiting...The first 25 companies in Los Angeles that successfully signs up and sends jobs to Recruiting for Good, earns access to the exclusive and personal cost effective staffing service.  We will charge a one time $1,000 donation for non-technical positions, proceeds will help fund our mentoring job service. Email carlos@recruitingforgood.com to qualify and sign up for exclusive sourcing service for good. Click here to learn more donation recruiting.
Kickass Companies
Transform lives..by retaining us, together we inspire professionals to embrace freedom, kickass and party for good.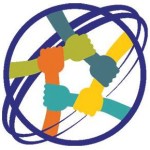 Come Find a Job You Love & Celebrate Your Freedom
We're Making Social Service Certified Old School Fresh
No apps, no SKYPE, just real kickass connections...join us to party for good and meet in person to get 1 on 1 mentoring with Recruiting for Good founder, Carlos, and his team ... to jump-start and reignite your career and job search. Come meet for 1 kickass hour and enjoy Santa Monica's best dining rewards.
We're using recruiting placements to sponsor our personal mentoring service, and dining rewards.
Our Kickass Hour will...Bring you closer to your truth, find out why you are stuck in a job you hate, or haven't found a kickass job you love....our refreshingly genuine New York style soft kick in the behind, is compassionate, direct, and truthful. 
If you are looking for yes men, join the White House, or need hugs and affirmations of how wonderful you think you are our kickass mentoring service is certainly not for you.
Requirement....must be currently employed or employable and open to listening.
Our Kickass Wake Up Call Will...
Connect you to your purpose and new found freedom
Help clearly define your obstacles, strengths, and values 
Learn how to write a killer resume that attracts employers
Learn how to qualify your current employment, a job prospect, and recruiter
Own your fun job search responsibility and prepare properly for job interviews
Strategize your job search, and teach you mindful techniques to focus on success!
Email Carlos@recruitingforgood.com to make an appointment and meet at a Santa Monica restaurant on Sundays and enjoy foodie rewards...start today to find your next kickass job & party for good.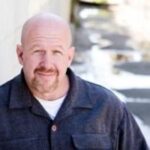 Carlos Cymerman
Passionate Driven Founder
"I am honoring my Mom who inspired me to kickass for good, contact me to find your next kickass job, and party for good."