Our History
Recruiting for Good Since 1998
"My mom inspired me to kickass for good," Carlos, Founder. 
Our staff has over 50 years of collective experience. Over the last 19 years, our team has served talented professionals who entrusted us to find them great jobs that changed their life. We develop personal and meaningful relationships with candidates and clients alike. Thank you for allowing us to serve you.
"In Life You Get, What You Give"
Our fun purpose is to make a lasting difference, and inspire professionals to kickass and party for good. We connect talented professionals to jobs they love, and use recruiting placements to fund our Good for U Rewards.
Recruiting for Good Companies
We Find Clients the Most Talented Professionals Often
We have a reputation for helping companies become more productive and efficient by finding Accounting, Finance, Engineering, and Information Technology professionals in a timely manner. Check out our recruiting services to get started today.
We deliver a personal service, and work with companies to develop long term staffing solutions.
Companies transform lives..by retaining us, together we inspire people to kickass and party for good.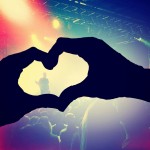 Inspiring People to Kickass and Party for Good
We Connect Talented Professionals to Jobs They Love.

We Reward Candidate Referrals with Beauty, Foodie, and Travel. 
Do you love rewards? Join the club....We love to reward you today.
How to earn rewards? Simply, refer your family and friends to us for their next job (engineering, design, and technology)...look at our job board to see who we are looking for. Upon completion of 90 days; we reward a beauty experience, foodie (dining) experience, or a Vegas weekend getaway for 2 people (flights, hotel, and show tickets).
Referred candidates must live in the US, looking for full-time employment, and be US Citizens, US Residents, or EAD.
Email Carlos@RecruitingforGood.com to enjoy kickass rewards.
Does Your Mom Kickass?
We love to know. We are awarding kickass moms....beauty, foodie, and fun rewards to enjoy life. How to Get Started? Send an email telling us how your mom kicksass. Every week we are choosing a winner. Email Carlos@RecruitingforGood.com; tell us why she kicks-ass!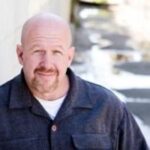 Carlos Cymerman
Passionate Driven Founder
"I am honoring my Mom who inspired me to kickass for good, contact me to find your next job, and party for good."