We are Recruiting for Good
Since 1998...
Our team of dedicated recruiters has positively impacted lives by connecting talented professionals to great jobs,  helping companies find talent, and generating proceeds to help fund our community causes and events.
We are celebrating our 20 year anniversary by launching Our Moms Work in Santa Monica.
Join us to help moms find jobs they love....We are using recruiting placements to sponsor mom; fun job lunches, job fair celebrations, and purposeful placement services.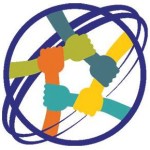 How is Recruiting for Good Different
Helping Companies Find the Best Talent Often
Retain us to find talented and responsible professionals. Our team of recruiters has over 50 years of combined experience.
We deliver a personal service, and work with companies to develop long term staffing solutions. We have a reputation for finding the best Accounting/Finance, Engineering, and Information Technology professionals in a timely manner. Check out our recruiting services to get started today. 
Our Moms Work...a fun community cause...Help Moms Find Jobs They Love; send your administrative, HR, or marketing (event planning, PR, social media) jobs to Recruiting for Good; and when you hire a mom, pay a donation to Santa Monica Girl Scouts. Email your jobs to Carlos@OurMomsWork.org to help moms today.
Over the years, we have been fortunate to make a positive impact at companies; by placing the best managers (directors), and building teams.
"Last year, I helped Virgin Galactic find their top software architect, the position had been open for 6 months, I filled in 5 weeks." Carlos, Senior Recruiter 
We are continuously developing and sourcing candidates; and are often contacted by other recruiting agencies to help fill their jobs. Send us your jobs to get the results you want and save time today.
Our Recruiting Pledge is to passionately work on behalf of candidates; so that we connect professionals to kickass jobs they love.
We're Celebrating Moms Join the Club
Help Recruiting for Good connect moms to great jobs; and earn donations for your Girls Scouts Troop/PTA/PTO.
To learn more email Carlos@RecruitingforGood.com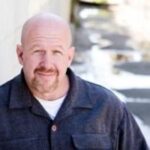 Carlos Cymerman
Passionate Driven Founder
"I am honoring my Mom who inspired me to kickass and party for good."